To kick off the semester we've welcome Sasha Purpura, the Executive Director of Food for Free, to share some of their food rescue data and information about food rescue and food insecurity in the US.  Food for Free does food rescue, and other programs, in the area of Cambridge, MA.  Students pored over a Food For Free Data Handout we created, looking for stories they might want to tell.

This is a bit of a departure for the data mural efforts, as all past ones have involved the community group themselves, and the people they serve.  This one, however, is being designed by the students in the class, not Food for Free staff and program recipients.  Work acknowledging, but not a barrier to the process.  This mural is primarily an exercise for the students in the low-tech story-finding and visual-design; the secondary goal is to deliver something of use to Food for Free.
Each of the four teams found a story they wanted to tell: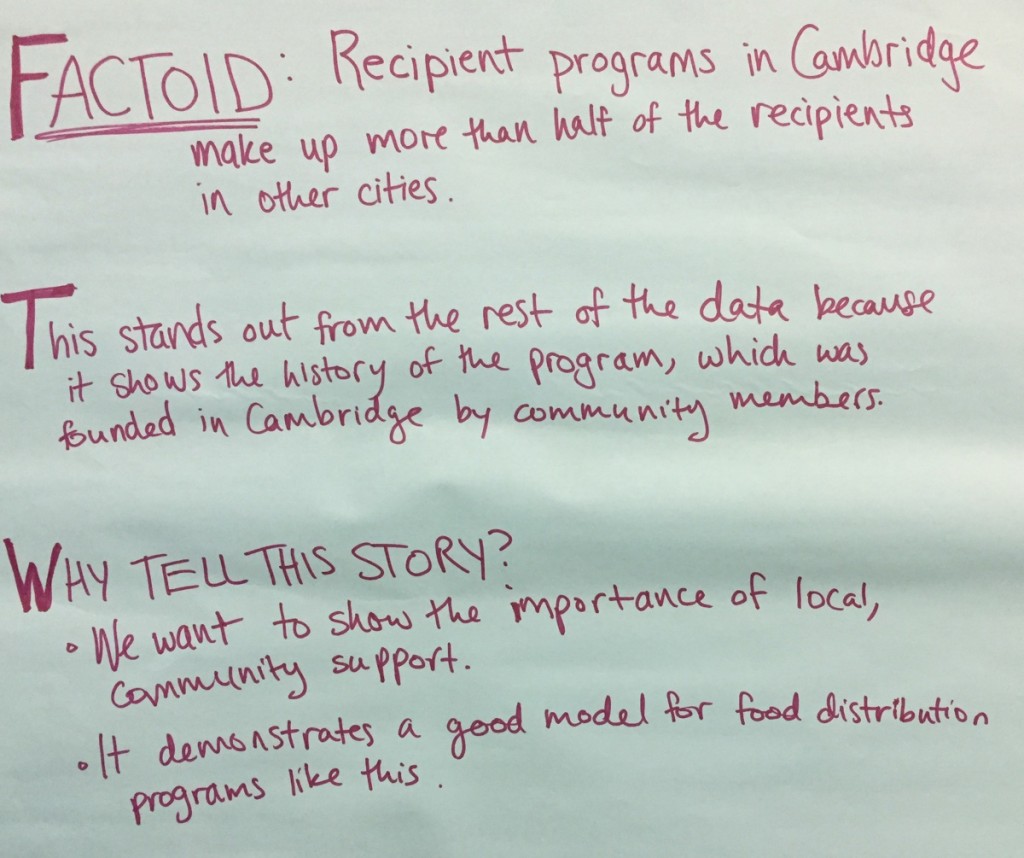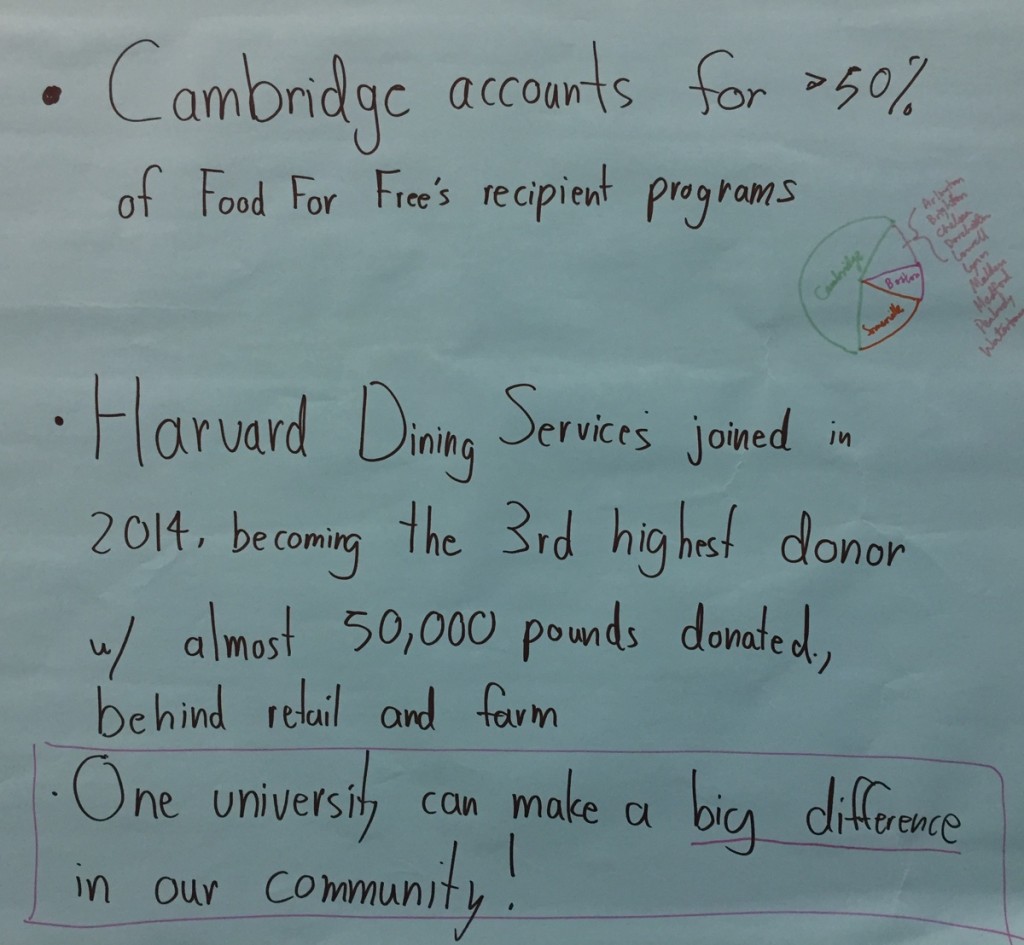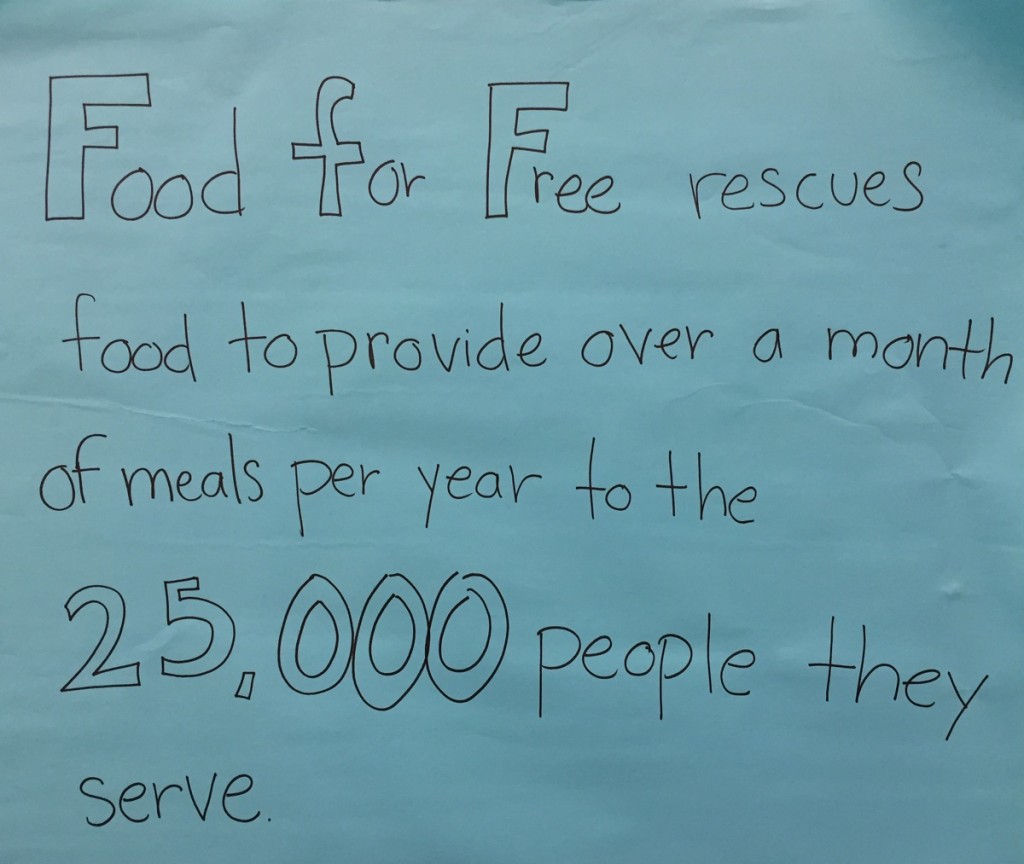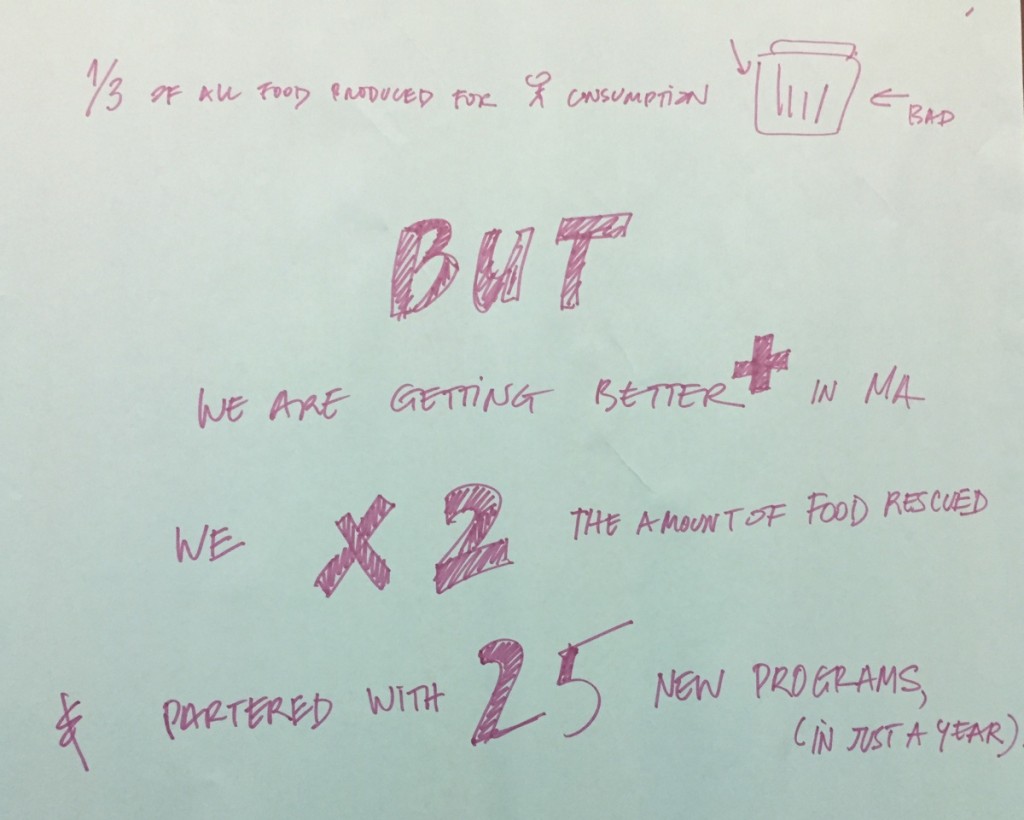 As you can see, they ranged from very focused, to more broad.  Two of them focused on Cambridge, while others looked at impact.
In abbreviated version of our story-selection process, we defined a criteria for selecting a story and then decided to go with a merged story that I proposed:
The data show that Food for Free is growing our work with local partners to have an even greater impact on the issue of food security in Cambridge.  We want to tell this story because there is still food waste in the area and we want to bring on more partners to help us fulfill our mission.